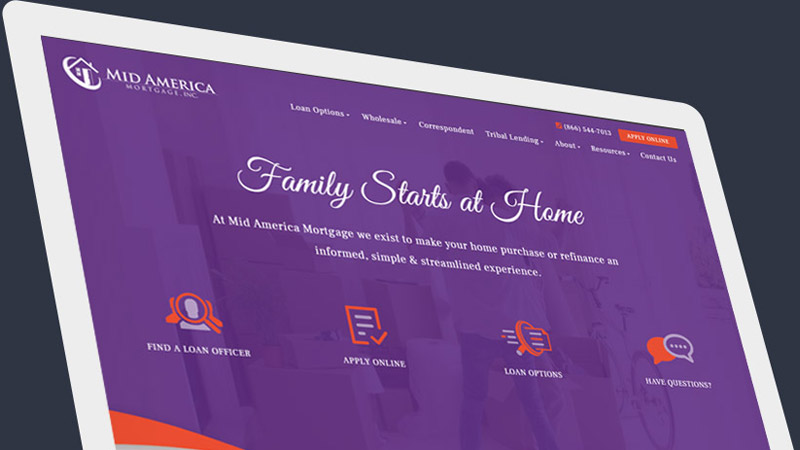 The Company
Mid America Mortgage, Inc., Addison, Texas, is a multi-state, full-service mortgage lender serving consumers and mortgage originators through its retail, wholesale and correspondent channels. In operation since 1940, Mid America has thrived by retaining its entrepreneurial spirit and leading the market in innovation, most recently with its adoption of electronic mortgage closings (eClosings) and promissory notes (eNotes). On top of their traditional Mid America brand, they also have acquired 5 additional brands through the years, all of which are still maintained, all under one umbrella.
The Need
First and foremost Mid America wanted to update the overall design of their website along with a much better way to handle their loan officer data. As you can see above, we provided a very contemporary look and feel that is fully-responsive, included a video background along with a few of our tools including the automated home valuation tool as well as our lead-generating responsive mortgage calculators.
Loan Officer & Branch Websites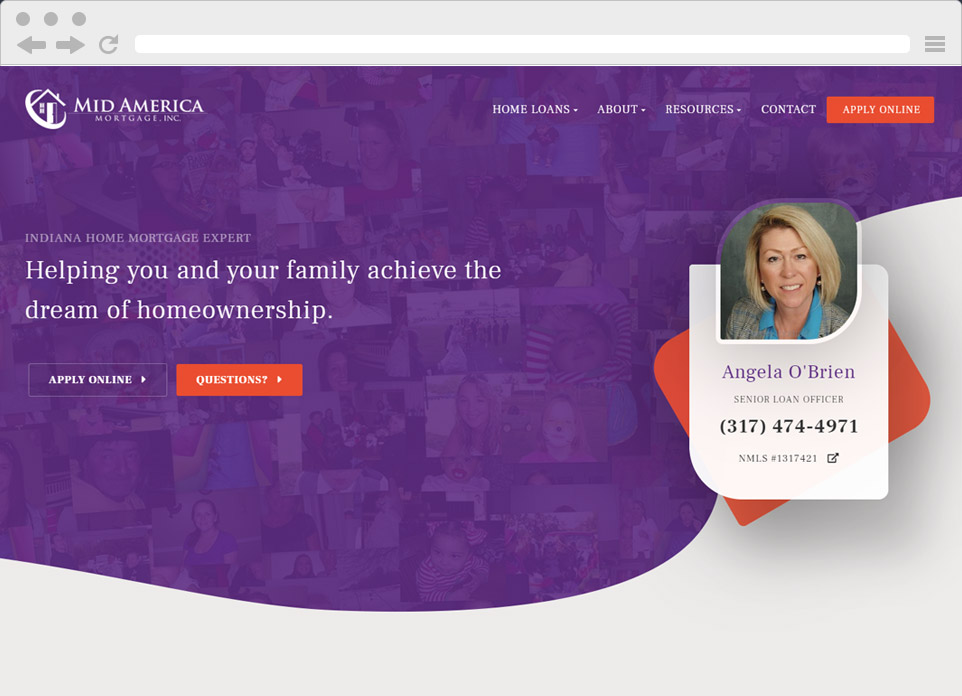 Once the corporate website was taken care of it was time to address the loan officers & branches. Mid America wanted to elevate the presence of their loan officers on the web but knew that building & maintaining 150+ websites across 6 different brands & 30+ branches was not something they were looking forward to until being introduced to the Lenderd Enterprise platform.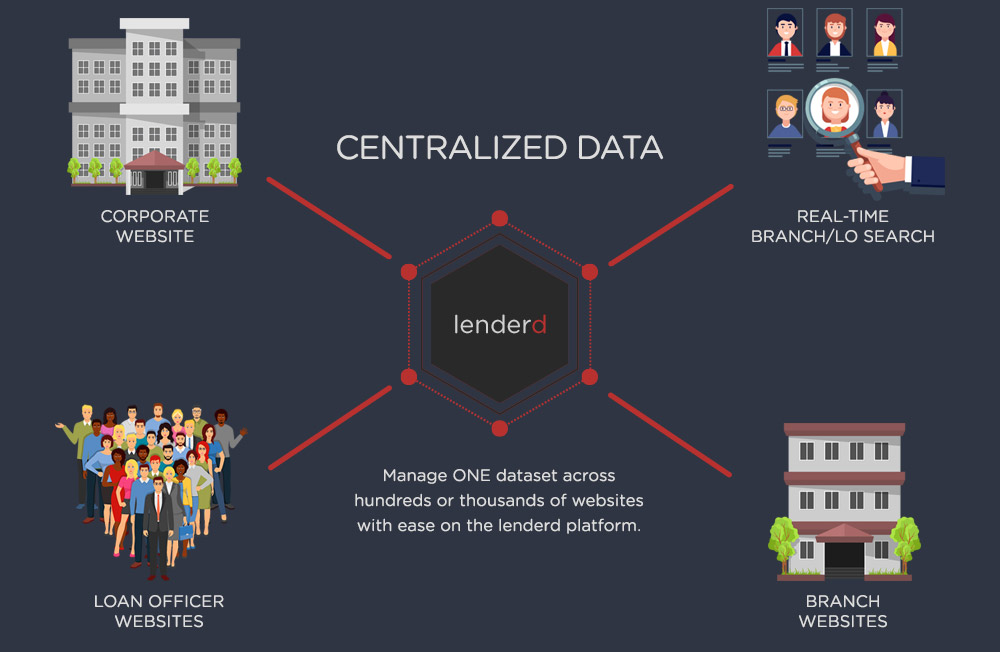 Through our platform, all loan officer and branch websites can be deployed, updated and taken down all from one centralized, spreadsheet-esque platform that never requires a website login or understanding one line of HTML code. The power in our platform comes from the simplicity of it and the fact that you're able to change the entire look and feel of a website with one click. This allows each and every Loan officer to have a customized website for their brand (6 total designs) along with customized content, compliance info, graphics, etc. all specific to that brand simply by altering one field in our platform.
Real-Time LO/Branch Search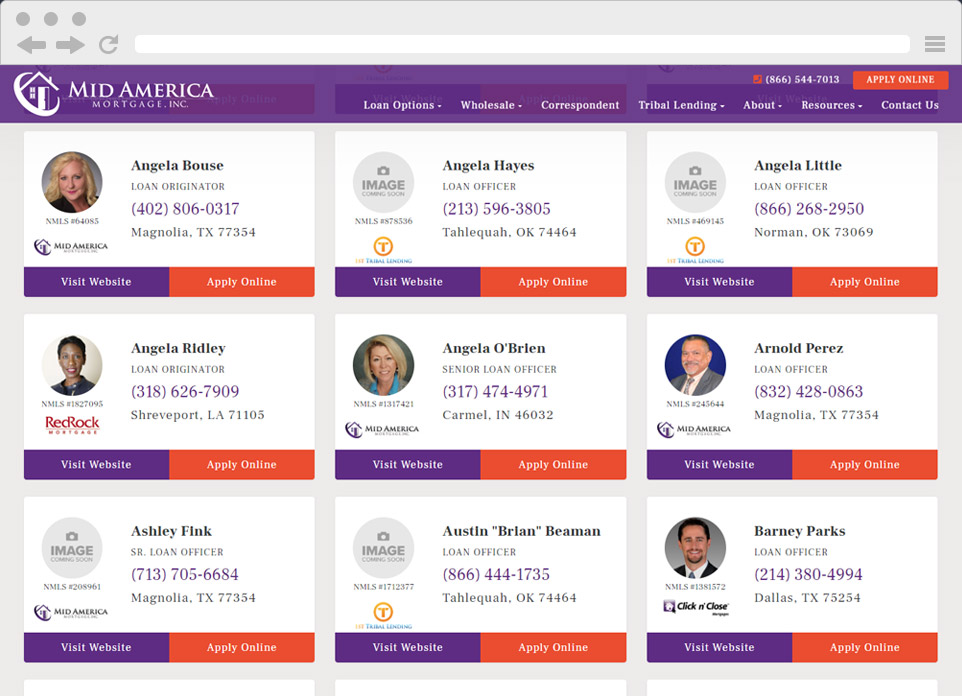 Seeing as all of this data is controlling every Loan Officer and branch website it only makes sense to utilize it for the corporate loan officer/branch search as well as the branch loan officer search. As you are building, updating or taking down loan officer or branch websites, that data is also being updated in real-time on the corporate & branch websites so all data is consistently up-to-date across the board, again, without ever having to log into a website or knowing an ounce of coding. This is a compliance dream as each piece of data is not only updated across all sites as we mentioned above, but each piece of data is also tracked to identify when it was updated and by whom.
This platform provides many, many more benefits not only from a data-management standpoint but also through our network-wide SEO, weekly content posting, growing mortgage toolset, social automation and much more.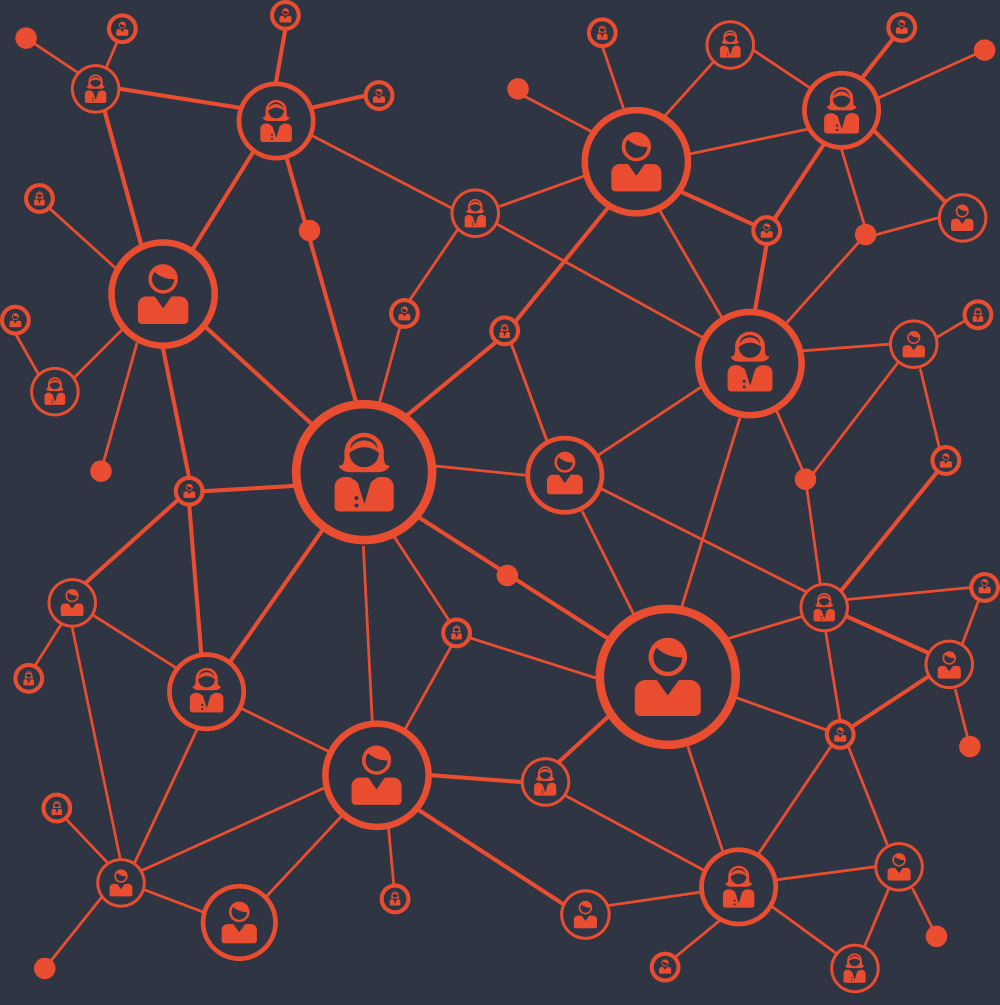 If you're interested in learning more about the power of our enterprise platform we encourage you to checkout lenderd.com for more info and schedule a free demo because seeing how it works is when you'll truly be able to appreciate how powerful it is.