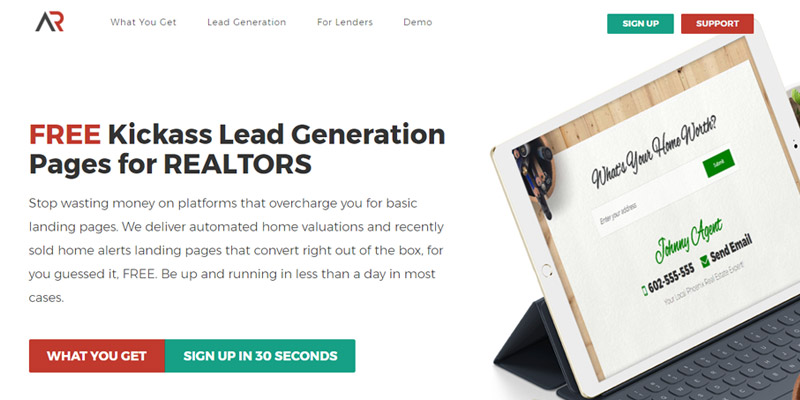 Agent Rules was built with the purpose of helping real estate agents generate leads to grow their business, plain and simple. The first step to achieving that goal was done by setting up simple landing pages that provide industry-leading home valuation data and recently sold home sales data built-in right out of the box. Users provide their address, we provide the data and the agent gets the lead. Each of these pages utilize our own home value and sold alerts WordPress plugins to ensure continued optimization and compatibility.
While each plugin can and does work on any WordPress installation, that requires the agent to have a WordPress website currently, the technical know-how to install those plugins as well as configure the plugins with their desired settings. We eliminate all of that with Agent Rules. All the agent has to do is sign up (takes 30 seconds) and based on that information provided at sign up, we setup their customized lead generation platform tailored to their brand, information and local target area.
Sounds great but how long does that take? All sites are completed within 1 business day but most-often within an hour or 2. Out of the box, each user gets a homepage, home value lead capture page and sold alerts lead capture page, complete details and demo available on AgentRules.com. Also, if you're a lender, we have custom options available for you to manage and setup these websites for your agents directly. Click here for more info on that.