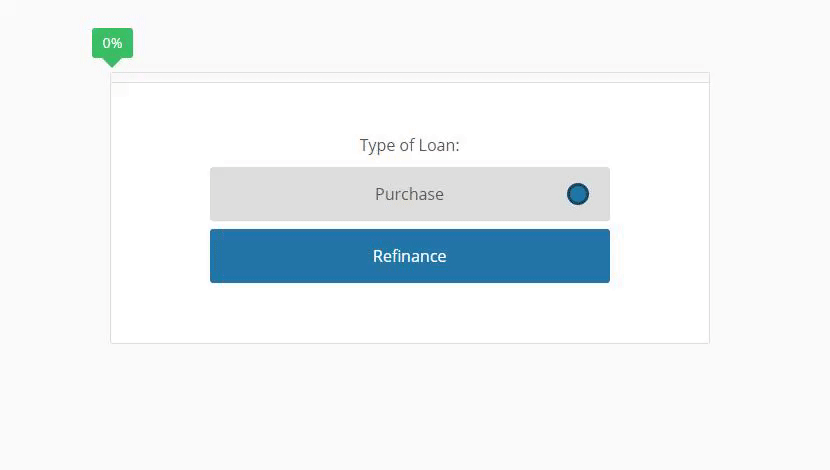 Last month we launched our Mortgage Application Plugin to the Wordpress repository for all loan officers out there looking for a slick application process similar to that of the big names in the industry for FREE.
It provides the 1-click, responsive, questionnaire style form that users love and gathers all pertinent information needed to start a home loan without going over the top and causing abandonment. The admin area also provides the ability to toggle particular fields on/off to provide further customization to each user's form.
Beyond that we also provided some cool features like storing the user's information as they enter their email so whether they finish the form or not, you still have all that info saved and a 1-click option to send out a reminder to that user with all their information pre-filled from their previous experience. We also did not want to require users to register for accounts so there are no barriers in the way of capturing information.
Premium Mortgage Application Features
As part of our initial launch of this plugin, we're providing the premium version absolutely free (use the promo code beta at checkout) so we can get high user-adoption and get feedback to resolve initial bugs, etc. With that said, the premium version is quite an upgrade and well worth the $197/year (when it's no longer free) in that it will provide webhooks that will allow all data to post directly into a CRM of your choice via services like Zapier as well as providing a FNM 3.2 export. So while you still can, we encourage you to go check out our mortgage application plugin while it's still free and let us know what you think.
This plugin will continue to evolve in the short-term based on user feedback and turn into a hell of a tool for all the mortgage brokers and independent shops that want the optimal borrower experience.